9 Shocking Abductions

By

dochuksibeh

• 6 days ago • 55 views • 10 comments
1

The teens who helped stopped a toddler's abduction by another teen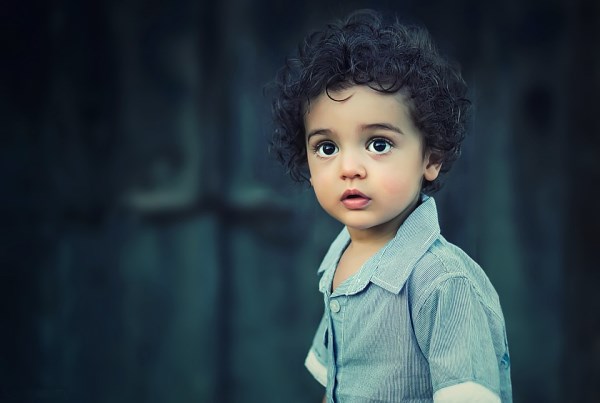 In March 2015, a 15-year-old male was arrested in connection with the near abduction of a toddler at a park in Sprague, Washington.
Sprague High School students Isaac Yow and Andrew Crain chased the young man who ran off with 22-month-old Owen Wright from the park. The abductor dropped the child after Yow and Crain joined the toddler's siblings in the chase.
The suspect was booked into a juvenile facility on charges of second-degree kidnapping. Lincoln County Prosecutor Jeff Barkdull said it's unlikely he'll seek to charge the teen as an adult. The teen's issues are an open secret in the town of Sprague, which is home to 500 residents.
Crain said his anger at the abductor has lessened since he learned the identity of the teen. "He's had some issues in the past," Crain said of the suspect. "He's kind of challenged in some ways. He didn't seem like the type to do that. I was quite surprised."
Yow and Crain were honored during the school's annual staff vs. student game at the Sprague High School.
Crain said he didn't consider himself a hero. "Anybody in this town would have done the same thing."
Source
2

The father who kidnapped his daughter and kept her hostage in his basement for 24 years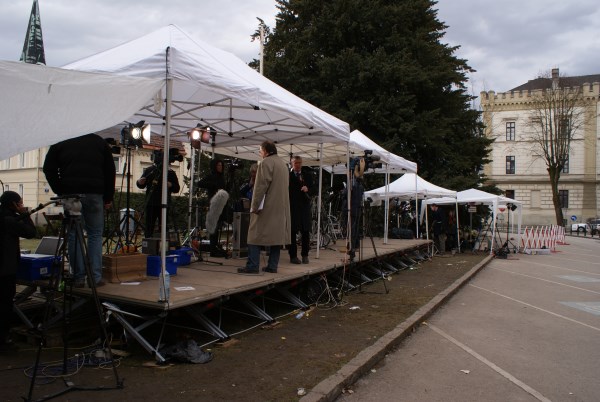 In 2008, an Austrian electrical engineering technician admitted to imprisoning, beating and s3xually abusing his daughter in a windowless cellar for 24 years, during which time he fathered her seven children.
Josef Fritzl forced his daughter Elisabeth into the basement of the family's home in Amstetten, northwest Austria, on August 24, 1984, when she was 18. After initially denying the crimes, Fritzl later admitted locking up his daughter, now 49, beating and s3xually abusing her and fathering her children. Three of the children never saw sunlight. One died three days after birth, and Fritzl admitted taking the baby's body from the cellar and burning it.
How did he get away with it?
Strangely enough, his wife Rosemarie had been unaware of what happened to Elisabeth since her disappearance. She assumed her daughter had left home voluntarily after a letter in her writing to her parents said they should not search for her. Police investigators at the time were of the view that she might have become a member of a sect.
On various occasions between 1993 and 2002, Fritzl claimed his daughter had left three of her children on his doorstep along with notes asking him to look after them. Authorities then gave the couple permission to become foster parents to what were assumed to be their grandchildren.
Of the six children - three boys and three girls aged between five and 20 - five-year-old Felix, Stefan, 18, and Kerstin lived with their mother in the cellar.
The drama began to unravel when Kerstin was taken to the hospital with a life-threatening illness. A search for Elisabeth increased in urgency as the girl's condition worsened.
The plight of the mother and children was discovered when Elisabeth and her father appeared together at the hospital. Questions were raised by doctors as to her whereabouts, and when something seemed amiss, the police were contacted. Father and daughter were taken to the police station, where Fritzl was arrested for s3xually abusing his daughter and holding her captive. Elisabeth promised to talk about her 24-year ordeal, only after being assured she would never have to see her father again.
Fritzl pleaded guilty to the charges of the murder by negligence of his infant son/grandson, as well as the enslavement, incest, rape, coercion and false imprisonment of his daughter Elisabeth. He was sentenced to life imprisonment. Elisabeth, her six children, and mother Rosemary were moved to an unnamed village in northern Austria where they live quietly under assumed names.
SourcePhoto
3

The kidnapped teen who saved a little boy from a similar fate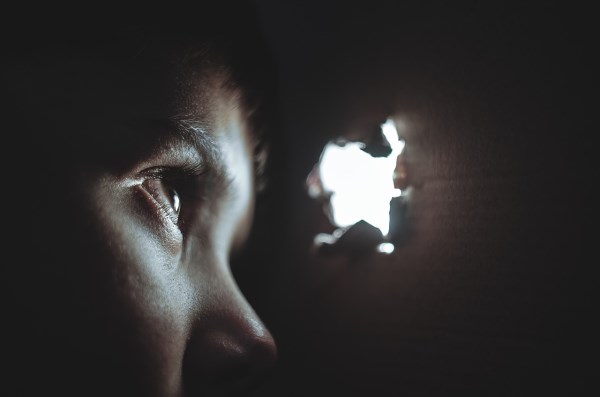 In 1972, when Steven Stayner was 7, he was approached on his way home from school in Merced, California, by a seemingly friendly man who said he wanted to talk to Steven's mother about making a contribution to a church. He was led to a car, where a 40-year-old, Texas-born drifter named Kenneth Eugene Parnell was waiting.
Parnell brainwashed Stayner into believing his parents had abandoned him and that he had been granted legal custody because they could not afford so many children. Parnell ordered Steven to call him Dad. For the next seven years, the s3xual predator lived in seclusion with Stayner in a series of homes in remote California locations, where he abused the boy psychologically and s3xually.
As Stayner grew from a boy into a young man, Parnell allowed him to drink, smoke, and come and go as he pleased. When he hit puberty in 1980, Parnell forcibly brought home another victim, 5-year-old Timmy White. Stayner did not want to see what happened to him happen to Timmy and when Parnell went to work, Stayner and White escaped, hitching 40 miles to the nearest police station. Parnell was arrested and both boys were reunited with their families.
The Stayner family's happy reunion with their son was short lived – the teen initially underwent brief counseling but never sought additional treatment. He also refused to disclose all the details of s3xual abuse he endured while he was living with Parnell. He was teased by other children at school for being molested, and eventually dropped out. By 17, Stayner was kicked out of the family home.
Stayner married and had two children, but died in a hit and run accident in 1989 at the age of 24. On April 1, 2010, Timmy White died at the age of 35 from a pulmonary embolism.
SourcePhoto
4

The three young men from upscale families who kidnapped a bus full of children and their driver and buried them in a quarry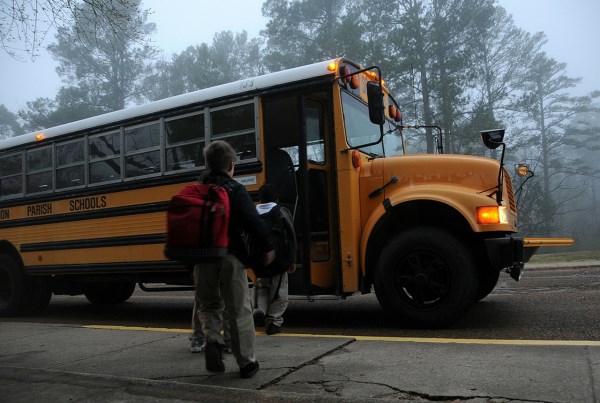 The Schoenfeld brothers, Richard and James, were the sons of a wealthy podiatrist in the San Francisco suburb of Menlo Park. Together with their friend Frederick Woods, they hatched a kidnap-for-ransom plan after falling into debt because of a real estate deal gone sour.
The young men spent 18 months hashing out their plan. On July 16, 1976, they pretended their van had engine problems along Avenue 21 about 35 miles south of Fresno, prompting bus driver Ed Ray to pull over and park his bus of 26 summer school students.
The trio, who were wearing pantyhose on their heads and wielding guns, forced the victims into two vans and hid the bus in a creek bed. They drove about 100 miles to a Livermore quarry owned by Woods' father and buried the children and Ray in a trailer at the bottom. The kidnappers then left to make their $5 million ransom demand. However, the Chowchilla Police Department was swamped with so many calls that the kidnappers couldn't get through, so they decided to take a nap before calling in their demand. Big mistake.
While they slept, Ray and the two oldest children had managed to stack mattresses to the roof of the container they were held in, and all the kids managed to escape.
Richard Schoenfeld turned himself in eight days later. John Schoenfeld and Woods were arrested the following week.
The three men were sentenced to life in prison. Richard received parole in 2012, but James was denied parole for the 17th time on March 13, 2013. He will be eligible for parole again in 2016. Frederick Woods was denied parole for the 13th time on November 28, 2012 and is eligible in 2015.
SourcePhoto
5

The 11-year-old girl who was kidnapped outside her home and held hostage for 18 years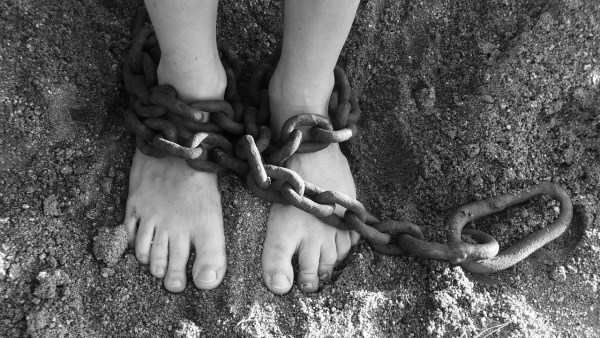 Jaycee Lee Dugard was kidnapped outside of her home in South Lake Tahoe, California, on June 10, 1991, at age 11. Her stepfather, Carl Probyn, saw the abduction through his home's garage window – he was the only witness to the crime.
Probyn immediately called local authorities, who were aided by the FBI in their search for Jaycee. The search included dogs, aircraft and hundreds of law enforcement personnel, but to no avail; Jaycee simply disappeared. No one could imagine the horror that was unfolding for the little girl 170 miles away, in Antioch, California.
Jaycee was kidnapped by convicted rapist Phillip Garrido. Renamed "Allissa," she spent 18 years in captivity, living in a backyard shack at the home of Garrido and his wife, Nancy. Jaycee was repeatedly raped, and Garrido impregnated her twice (she gave birth to two daughters at ages 14 and 17). She escaped captivity in August 2009, when security officers from UC Berkeley conducted a background check on Garrido and discovered that he had no records of children. The Garridos were arrested on August 26, 2009, and Jaycee was reunited with her mother, Terry Probyn.
Soon after, the Dugard family learned from California Deputy Inspector General Dave Biggs that due to Garrido's failed parole supervision, they would be awarded $20 million by the State of California.
In July 2011, Jaycee published a harrowing memoir, A Stolen Life, about her years spent in captivity. That same year, Phillip Garrido was sentenced to 431 years to life in prison in her kidnapping and s3xual assault. Nancy was sentenced to 36 years to life in prison for her role in the abduction and rape.
SourcePhoto
6The kidnapped teen who was reunited with her parents after a chance meeting with her biological sister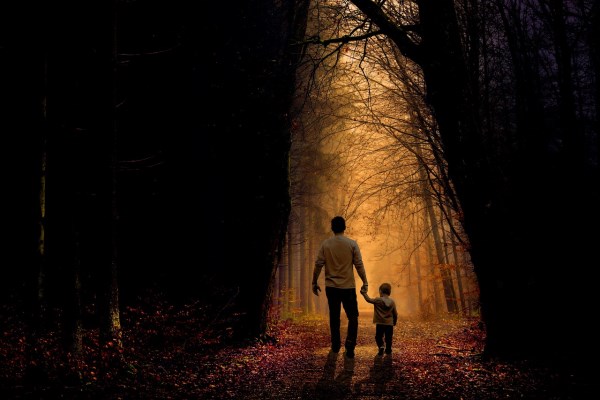 Zephany Nurse was just three days old when she was stolen from her sleeping mother's arms in a Cape Town hospital bed in April 1997.
Her biological parents, Celeste and Morné Nurse, had no idea what happened to Zephany – until their younger daughter, Cassidy Nurse, began attending the same Cape Town high school. Classmates and teachers commented on how much the girls, four years apart in age, looked alike. They struck up a fast friendship. "There was just an incredible connection," the girl's biological aunt told a Cape Talk radio station of the sisters' immediate bond.
The Nurses were suspicious of this newfound friendship and arranged to meet the girl. When they noticed the striking resemblance, they contacted police. "When Celeste saw (her)... she knew, 'This is my child.' She said DNA wasn't necessary, she just knew," the aunt said.
After taking DNA samples, investigators arrested a woman, 50, for kidnapping. Zephany was raised as an only child by the woman and her husband. She is a seamstress whose own child was stillborn.
Zephany is getting to know her family slowly, but is still struggling with the separation from the woman who she knew as her mother.
Celeste has kind words for the kidnapper, saying she has forgiven the woman and would like to "thank" her for taking such good care of her daughter. The suspect was granted bail until the case resumes on May 29, 2015.
SourcePhoto
7

The heiress who was kidnapped by a revolutionary group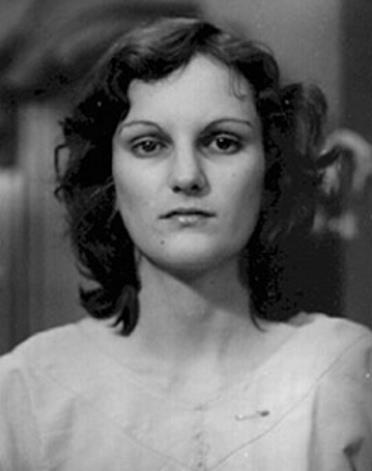 In March 1976, kidnapped newspaper heiress Patty Hearst was convicted of armed robbery and use of a firearm to commit a felony.
Some of you might recognize Hearst from her cameos in John Waters' films like Cry Baby and Serial Mom, but the San Francisco native and granddaughter of William Randolph Hearst made headlines and captured a nation's imagination when she was kidnapped, renamed "Tania," joined the Symbionese Liberation Army and robbed a Sunset District bank (among other places) in April, 1974.
Though it was argued that Hearst had been brainwashed by other members of the SLA into participating in their crimes, she refused to testify against her comrades and was sentenced to 35 years in prison. The sentence was reduced to two years by then-President Jimmy Carter. She recovered full rights when President Bill Clinton granted her a pardon on January 20, 2001.
On February 16, 2015, Hearst's Shih Tzu, Rocket, won the "Toy" category at the Westminster Kennel Club Dog Show at Madison Square Garden. Hearst commented on her past saying, "People move on. I guess people somehow imagine you don't evolve in your life. I have grown daughters and granddaughters and other things that normal people have."
Source 1, Source 2Photo
8

The pregnant woman whose baby was cut from her womb after answering a Craigslist ad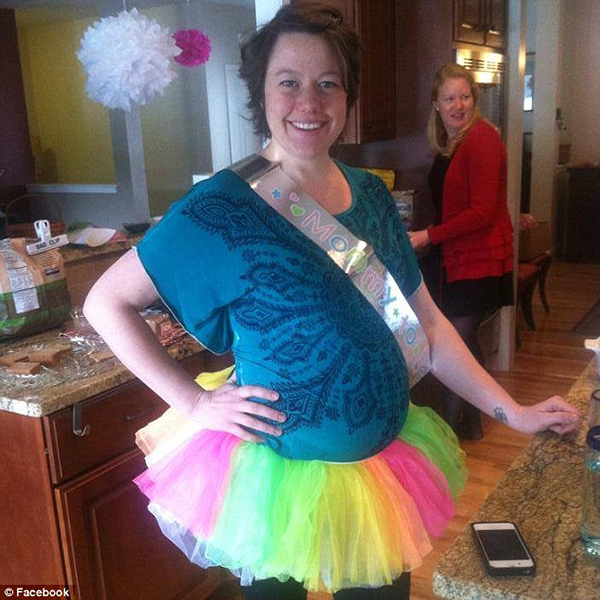 26-year-old Michelle Wilkins was seven-months pregnant with a baby girl when Dynel Lane allegedly cut the child from Wilkins' womb at her Longmont home in Denver in March 2015. The baby did not survive.
According to court documents, the 34-year-old mother-of-three lured Wilkins to her home after posting a Craigslist ad for baby clothes. Officers found a text message on Wilkins' mobile phone from "Dynel" giving Wilkins the Longmont address.
After Wilkins had arrived, Lane beat and choked her before using a kitchen knife and broken glass to slice out the baby. Lane, who has two children of her own, left Wilkins for dead and showed up at Longmont United Hospital with the fetus, claiming she had a miscarriage.
Wilkins had been writhing in a bed in her attacker's basement for at least one hour. She was "covered in blood, head to toe" before she called for help. She rallied every ounce of strength she had because she thought her baby was still inside of her and could survive the horrific stabbing.
Wilkins is recovering in the hospital, but she's "scarred beyond imagination," her parents said in a statement. The suspect, who likely suffers from mental illness, was charged with attempted first-degree murder, assault and child abuse resulting in death. Under Colorado law, she could also face a murder charge if it's determined the baby lived while outside the mother's womb.
SourcePhoto
9

The serial killer who was finally named as the suspect in the abduction and murder of a little boy 27 years later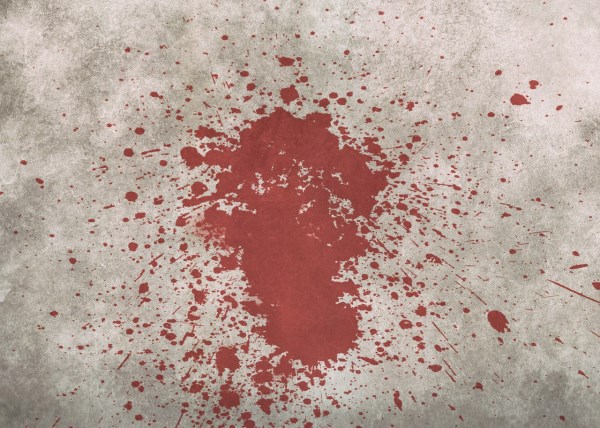 Little Adam Walsh disappeared on July 27, 1981 after his mother left him playing in the toy department at a Sears store at a Hollywood, Florida mall but didn't find him when she returned. Two weeks passed before the boy's fate was learned. Fishermen discovered his severed head in a canal 120 miles away near Vero Beach. His body never was found.
Over the years, several suspects came to light, but none was as convincing as serial killer Ottis Toole. In 2008, despite the lack of any new evidence or a deathbed confession, Toole was revealed to be the boy's killer.
Police simply took another look at 27 years of tips, psychic revelations, often-botched police work and Toole's chilling admissions and decided it was time. (He had twice confessed to killing Adam and twice recanted.) Toole was serving time in prison for another murder when he died there in 1996.
Adam's abduction sparked fear among parents nationwide and changed the way police and the media responded to reports of missing children.
Mistakes were made and evidence was destroyed during the Walsh investigation. Among the problems: Police lost a bloody carpet from Toole's 1971 Cadillac, then lost the car. They also missed leads, took poor investigative notes and didn't properly document evidence. But the case led to improvements that law enforcement officials and children's advocates say have saved lives.
Four days after Adam's funeral, the family established the Adam Walsh Outreach Center for Missing Children. It has since become a national clearinghouse for families and law enforcement officers dealing with reports of missing children.
The Walshes also lobbied for stronger laws before Congress and at the White House. Adam's father, John Walsh, hosted America's Most Wanted, which is credited with helping solve hundreds of crimes.
Of the decision regarding the recognition of Toole's part in Adam's death, John Walsh said, "We can now move forward knowing who killed our little boy. I believe wherever Toole is, he's paying and being held accountable for his actions."
SourcePhoto
Related Post viewed by other
10 Replies | Last update 5 days ago |
Last comment timothy200
Thanks for the information god bless you

What is the defrent between abduction and kidnapping?