12 Amazingly Beautiful Secluded Beaches

By

dochuksibeh

• 6 days ago • 46 views • 9 comments
1

Smuggler's Cove, Zakynthos, Greece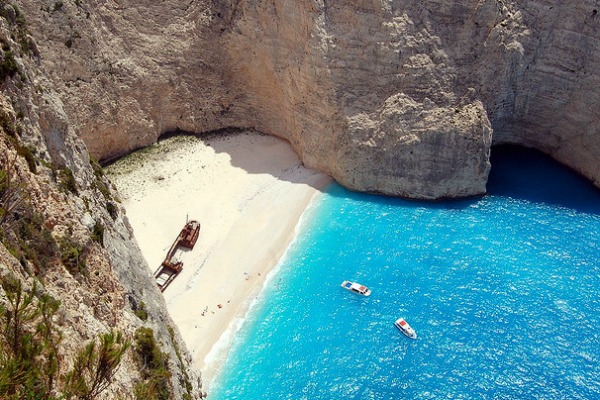 Also known as Shipwreck Cover or Navagio Beach, this incredible stretch of sand can only be reached via boat as it is surrounded by massive limestone cliffs. Technically there is one other way to access the beach, but few are brave enough to join the ranks of BASE jumpers who find the cliffs to be a perfect place to jump and experience pristine views of the Ionian Sea.
The beach is home to a rusting ship's carcass that has been left to rot for over three decades, which is where it got most of its intriguing nicknames. The ship is actually beneficial to the beach as it provides a welcome escape from the direct sun, which can be brutal during the summer months.
SourcePhoto
2

Coconut Beach, Lizard Island, Australia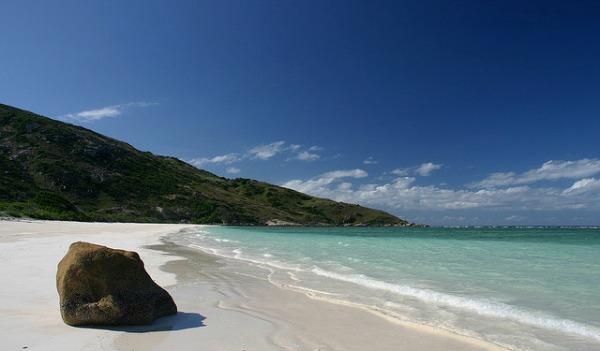 Located about 150 miles away from the coast of Queensland, Lizard Island can only be accessed by private plane. Almost all of the Great Barrier Reef island's 2,500 acres are part of a national park and nearly the entire island is surrounded by its own smaller reefs, so divers can take in amazing sea life, including sea turtles, manta rays, all types of colorful fish, and the amazing vegetation you can only expect to find growing on coral.
While all of the park's 24 beaches are pristine and secluded, Coconut Beach is far away from the airstrip, the island's sole resort and the reef research station, leaving it a good distance from any of the most visited locations on the island and the handful of tourists that do visit.
Source 1, Source 2Photo
3Cayos Grande, Cayos Cochinos, Honduras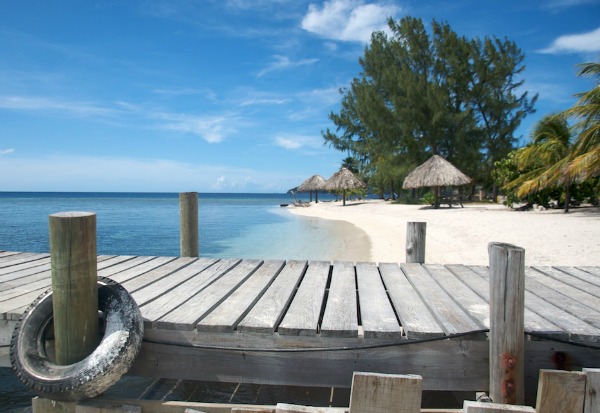 The only part of the Cayos Cochinos island chain open to tourists, Cayos Grande is located within the world's second largest coral reef, the Meso-American Barrier Reef. While only 24 miles away from the Honduras towns of Roatan or Utila, the entire island has remained pristine, thanks to limited tourism. In fact, only one resort is available in the island chain, and that is the 10 acre Turtle Bay Eco Resort, which features only eight cabins that can accommodate no more than 24 people total.
Visitors can cool down from hikes through the island's lush tropical forests with a nice dip in the Caribbean Sea.
Source 1, Source 2, Source 3Photo
4

Sancho Beach, Fernando de Noronha, Brazil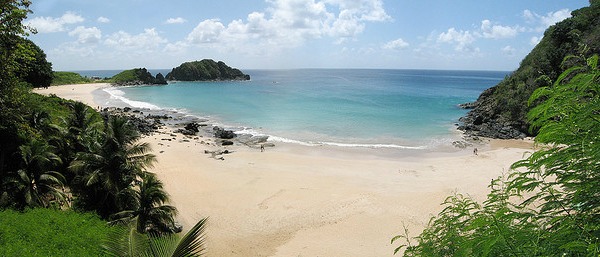 In a country known for its beaches, Fernando de Noronha remains an untouched respite from the crowd. While the name Fernando de Noronha covers the entire island archipelago, 91% of the chain's total land is located on the main island of the same name.
While every beach on the island is stunning and the limited tourism means they are all secluded, Sancho Beach is particularly noteworthy as it is continually included on lists of the best beaches in Brazil and can only be accessed via a metal ladder wedged in the crevice of one of the natural rock walls surrounding the beach.
Source 1, Source 2Photo
5

Monkey Beach, Tioman Island, Malaysia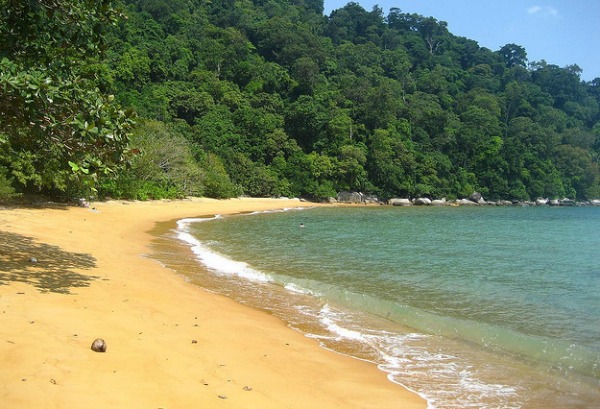 Even the busiest beaches on Tioman Island remain quiet most of the year, but if you really want to get away from it all, head to Monkey Beach, an uninhabited stretch of the island so-named because the only residents are long-tailed macaques. This bayside space is only accessible via boat or jungle trails and is surrounded by lush rainforest and white coral reefs.
Source 1, Source 2Photo
6

Rocktail Bay, South Africa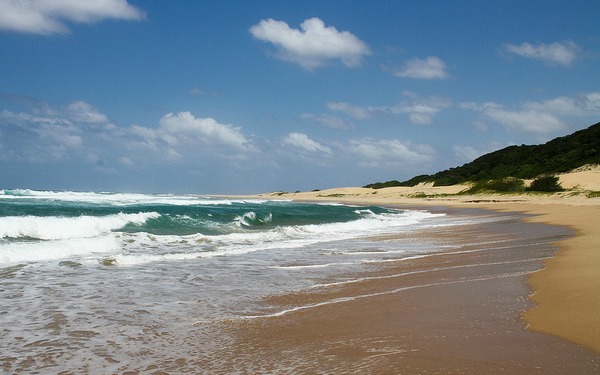 To get to this amazing beach, you must take a series of planes, first from Johannesburg, then to Richards Bay and finally via a single-engine craft to KwaZulu-Natal. Once you're there, you'll find miles of undeveloped coastline overlooking the Maputaland Marine Reserve. There is only one resort available in the area, and lodging is limited to eleven tree house chalets. Additionally, while the reserve offers incredible diving, only one boat is allowed on the water at a time, so you may have to wait a while for your chance to take an excursion, though simply snorkeling on the beach will still leave you rewarded with amazing encounters with the marine life.
SourcePhoto
7White Sand Beach, Ko Adang, Thailand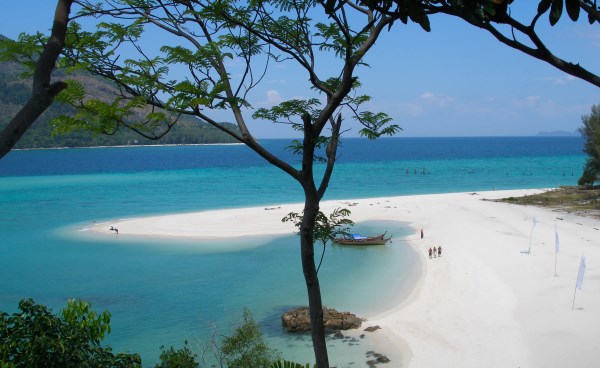 There are few beaches on Ko Adang, which might explain why the island has stayed relatively free of tourism, unlike its neighbor, Ko Lipe. That being said, the sandy beaches of Adang are highly praised by those that do visit. The emerald green waters are home to a number of coral reefs that are refreshingly close to the coastline, and for those who choose to brave the challenging hiking trails of the inland jungle will find themselves rewarded with numerous waterfalls and ample wildlife.
Source 1, Source 2Photo
8

Carro Quebrado, Brazil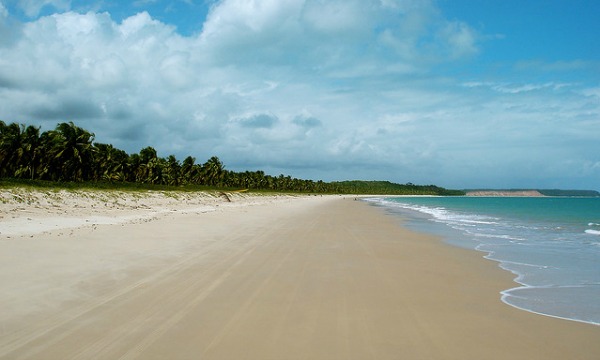 Looking more like an artist's rendition of a perfect tropical beach than an actual place, Carro Quebrado is, despite looking almost too perfect, quite real. While beaches around Carro Quebrado are often packed with tourists and locals alike, this shoreline remains largely abandoned since it is so difficult to get to. Hire a guide to take you to this desert beach and you'll be delighted to see that there is at least one traditional Brazilian beach attraction on this empty strip of sand – a simple bar and grill with a palm-lined roof.
Source 1, Source 2Photo
9

Colombier Beach, St. Barth's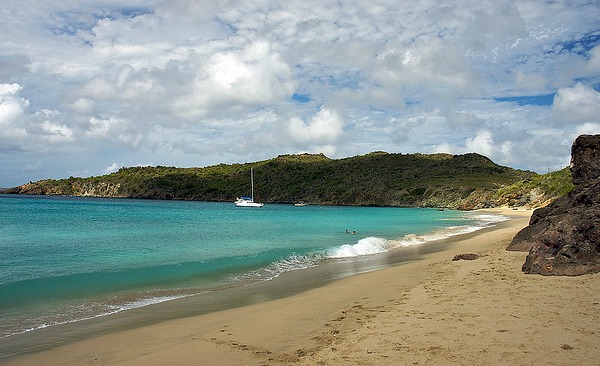 Once owned by the Rockefeller family, Colombier Beach is often still referred to as "Rockefeller's Beach." Since the once-private land was never really developed and is part of a rocky cove, it cannot be reached by car and can only be accessed via boat or a rugged hike down a goat's path.
The inlet offers calm shores, which results in ideal snorkeling conditions for those who want to explore the island's reef life without fighting to swim.
Source 1, Source 2Photo
10

Navio Beach, Vieques, Puerto Rico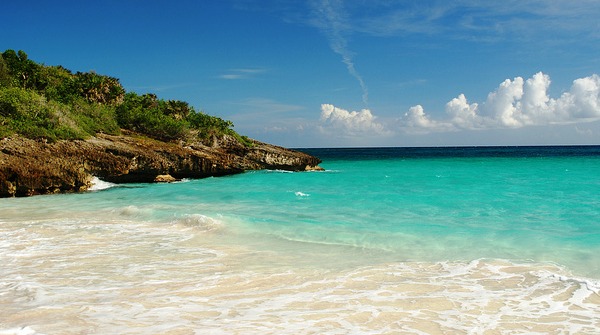 Only accessible through first traveling to Sun Bay Beach and surrounded on each side by volcanic rocks, Navio Beach is one of the most secluded (and beautiful) beaches in Puerto Rico. Visitors can relax on the shore while listening to the crash of the waves or swimming along the cliffs to find their own secluded cave. The more daring may choose to climb the cliffs and dive into the blue surf below, but be advised, there are no lifeguards stationed near this hidden jewel, so if something goes wrong, you may be in serious trouble.
SourcePhoto
11

Railay Beach, Thailand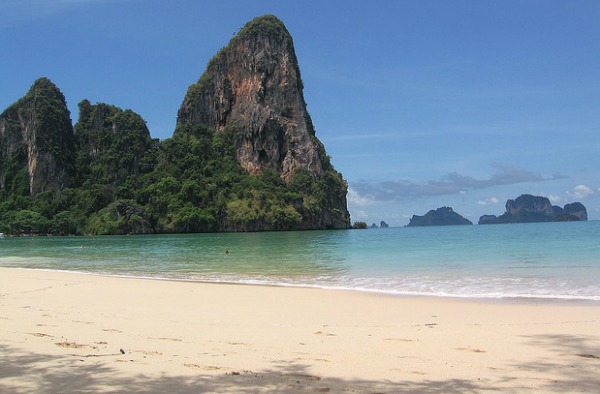 Accessible only via boat from nearby towns, Railay (or Rai Leh, depending on who you ask) is adorned with limestone cliffs that seem to burst into the sky from out of nowhere. The lush jungle vegetation and lively coral reefs ensure that you'll be surrounded by stunning flora and fauna whether you choose to hike or swim around this beach.
SourcePhoto
12

Whitehaven Beach, Whitsunday Island, Australia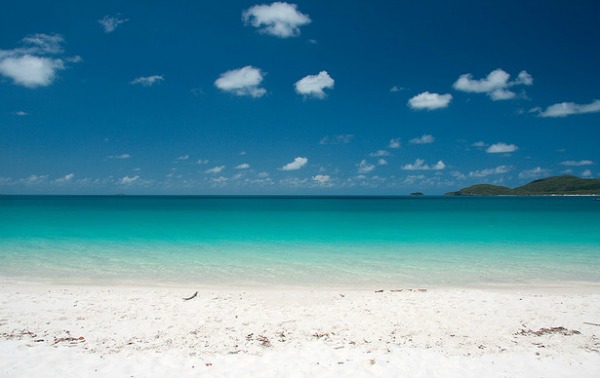 Located in a natural island reserve off of Queensland, Whitehaven Beach is continually named one of the world's best beaches by top travel magazines and websites including CNN and Trip Advisor. It is also one of the most photographed beaches in Australia, owing to its crystal clear blue water that reveals the pure white sand below. One end of the beach contains an inlet with constantly moving waters that create swirls of beautiful blue and white. Even the sand on this shore is special, consisting of 98% silica, which means it doesn't heat up and scorch naked feet no matter how warm it is outside.
Source 1, Source 2Photo
Related Post viewed by other
9 Replies | Last update 5 days ago |
Last comment timothy200
Thanks for the information 

Thanks for information god bless you

Thanks for the update from you people I really appreciated