10 More Shocking Stories of Bullying

By

dochuksibeh

• 6 days ago • 49 views • 9 comments
1

The basketball players who halted a game to confront a bully who was mocking a cheerleader from the stands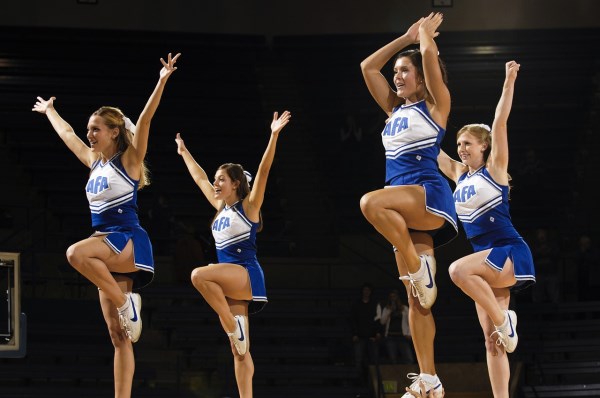 Basketball players at Lincoln Middle School in Kenosha, Wisconsin stood together against bullies mocking their friend and basketball cheerleader Desiree Andrews, who has Down's Syndrome. ??During a game in March 2015, Andrews was being audibly bullied from the stands. A few boys on the team halted the game and confronted her tormentor, telling him to stop picking on her.
"It's not fair when other people get treated wrong because we're all the same. We're all created the same. God made us the same way," said Scooter Terrien, a Lincoln Middle School basketball player.?? The gym where the game occurred has been affectionately nicknamed "D's House." Lincoln High School authorities are now trying to change the name permanently in honor of the little girl.
SourcePhoto
2

The pop singer who fell prey to an online bully after the birth of her child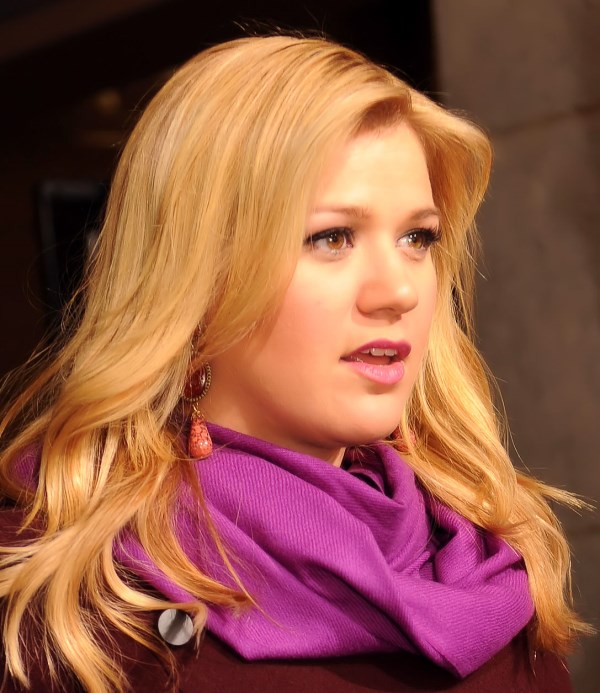 In February 2015, Katie Hopkins – who has been dubbed the "most hated woman in Britain" – began fat-shaming Kelly Clarkson after seeing her on The Graham Norton Show.
Hopkins inexplicably took to her Twitter account and went for the jugular. She said of Clarkson's post baby weight gain: "Jesus, what happened to Kelly Clarkson? Did she eat all of her backing singers? Happily I have wide-screen. #grahamnorton." Ouch. ??
When Clarkson was defended by fans, Hopkins struck again, saying: "Look chubsters, Kelly Clarkson had a baby a year ago. That is no longer baby weight. That is carrot cake weight. Get over yourselves."??
Clarkson, who does not have a Twitter account, was shocked to hear the vitriol against her from Hopkins and said she wasn't bothered by the woman's words and said, "since having a family – I don't seek out any other acceptance." ??
Hopkins argued that she has the best of intentions in criticizing the three time Grammy-Award winner, and is concerned about Clarkson's health and influence as a role model. Sure you are, Ms. Hopkins, sure you are.
SourcePhoto
3The teacher who bullied a student with an Instagram post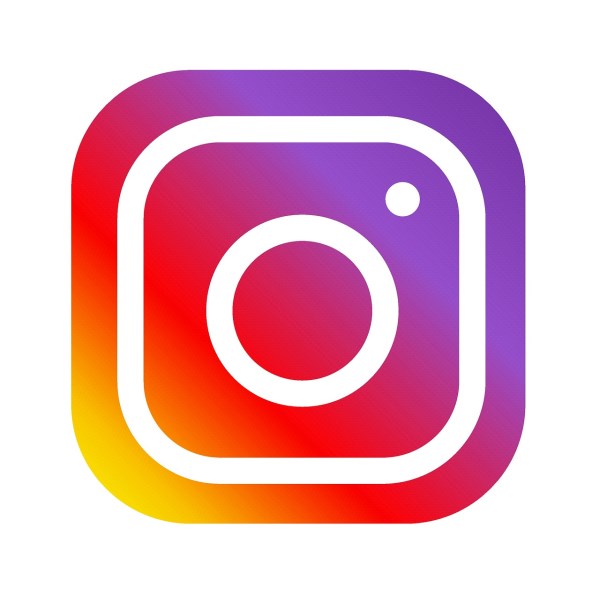 Traci Gauthier, a visual arts teacher at Skyline High School in Longmont, Colorado, is no longer employed by the St. Vrain School District after being accused of bullying a student through a photo she posted on Instagram.
The picture shows Skyline freshman Phoenix Bowen walking out of a classroom, where Gauthier was substituting for a day, with the caption, "STEM kids are trying too hard. I don't know him, but I hate him," and added the hashtags, "#pothead, #STEM, #wannabecool, #dorkywhiteboy."
Bowen caught wind of the post, and responded with the comment, "You can't hate me, you don't know me." Gauthier reportedly wrote back, "I know I don't know you, but I can hate anyone I like #nobig #dontbesad #meanartteacher."
Bowen said that the pot-related hashtag was likely in reference to his backpack, which was sporting a logo for CannaEnergy, described by the company as an energy supplement free of THC (the active ingredient which gets marijuana smokers high).
Regardless of how she based her opinions on the student, she was, as a person of authority, out of line. The school has not revealed the particulars of her dismissal, and Gauthier has given no further explanation for her behavior.
SourcePhoto
4

Students involved in bullying viral video of school bus monitor torment special needs student
In our 2012 article, 8 Most Shocking Bullying Stories, we brought you the story of Rochester, New York school bus monitor Karen Klein, the 68-year-old woman whose bullying sparked worldwide outrage when the "Make the Bus Monitor Cry" video went viral.
Three years after the incident, two teenagers linked to that video were recently involving in the torment of a special needs student.
Sources say several students are part of an investigation of a special needs student who was forced to drink their urine while holding their genitals. Apparently, the kids cornered the student at Greece Athena high school, filmed the bathroom incident, and shared it with friends via Snapchat.
The investigation is still taking place at the time of this writing. It's unknown what form of discipline – if any – will take place this time.
SourcePhoto
5

The mother and daughter who wrote open letters to the media about their torment from schoolyard bullies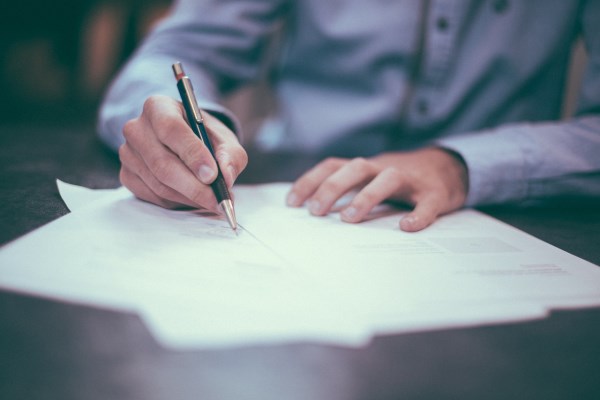 11-year-old Abby Kirk was bullied so severely she almost committed suicide. Now, she speaks frankly about her ordeal, after her bullies apologized and vowed not to abuse her anymore.
At a loss for what to do about the continued and particularly vicious bullying, Abby and her mom, Rachel Kirk, wrote open letters to the media in March 2015 begging for the abuse to stop.
Abby was called names, had food thrown at her, and was even pushed down stairs on a daily basis. Things reportedly got so bad that she was threatened with rape and even placed on suicide watch due to the levels of sustained abuse she received.
After the bullies were told what their behavior was doing to poor Abby, they had a moment of clarity and vowed not to torment her anymore.
She is breathing a sigh of relief and feeling positive about the new regime. She says she's made some new friends and is happier than she's been in a long time.
SourcePhoto
6The dancing man who was shamed by an online bully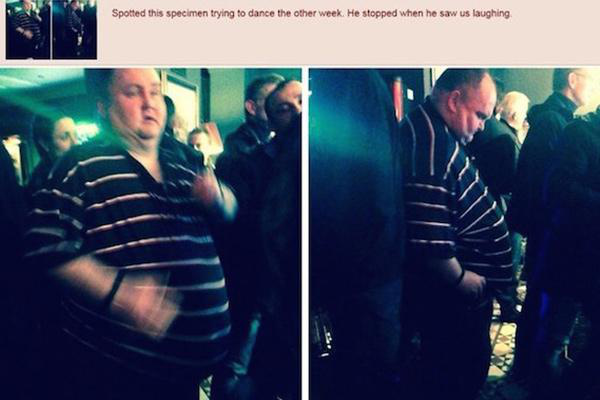 A victim of cyber-bullying has quickly become a hero to thousands of Internet users.
Photos making fun of a "dancing man" for being overweight posted by an anonymous user on online message board 4chan sparked Internet outrage in March 2015. "Spotted this specimen trying to dance the other week," the user posted, along with a photo of a man happily dancing. "He stopped when he saw us laughing." A second photo, posted alongside the first, showed the man with his head down, looking humiliated.
As the post went viral, people began calling out the bully and one woman, Free Thought Project writer Cassandra Fairbanks, decided to take a stand.
Fairbanks re-posted the picture on Twitter, asking her 30,000 plus followers to help her find the man because 2,000 women in LA wanted to do "something special" for him. Her tweet was shared nearly 3,000 times. The group of women then started a GoFundMe page, which has already raised nearly $13,000, to fly the man to LA and throw a dance party for him.
After just 13 hours, the man was found and graciously accepted Fairbanks' invitation. Although the party is still in the planning stages, Pharrell Williams and Moby are among the celebrities lining up to attend.
SourcePhoto
7

The woman who called out her former bully in a letter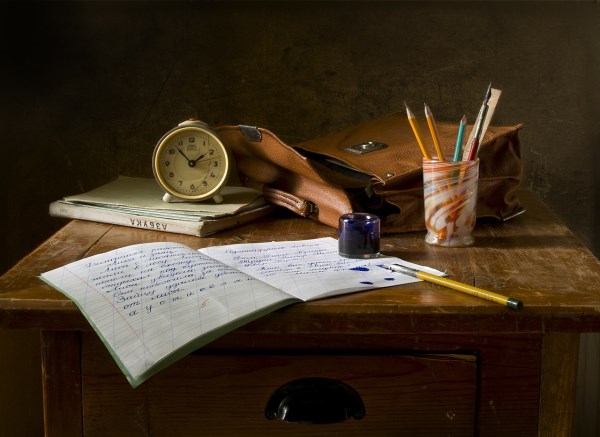 When a former grade school bully reached out to 22-year-old Louise Manning to ask her out on a date, she agreed, but didn't show up. Her suitor, now a young man, was instead left a note that was passed to him by waiter. It said, "Hey, so sorry I can't join you tonight. Remember year 8, when I was fat and you made fun of my weight? No? I do – I spent the following three years eating less than an apple a day. So I've decided to skip dinner. Remember the monobrow you mocked? The hairy legs you were disgusted by? Remember how every day for three years, you and your friends called me Manbeast? No perhaps you don't – or you wouldn't have seen how I look eight years later and deemed me f***able enough to treat me like a human being. I thought I'd send you this as a reminder. Next time you think of me, picture that girl in this photo, because she's the one who just stood you up."
The letter which she posted to Facebook went viral. Manning received a bit of criticism from some (for being self serving and vengeful) and a whole lot of praise (for standing up to her aggressor) from others.
The bully in question also responded via Facebook saying, "'Hey… For what it's worth, I was actually here to meet up looking for a chance to make friends, not because you are very good looking. I guess I had it coming though, and certainly don't blame you for standing me up. I can't change who I was 8 years ago, and I won't insult your intelligence by pretending that it didn't happen, but I hope you believe me when I say I'm a completely different person now. I can only apologize and wish you the very best. I guess I won't hear from you again but I mean it when I say that I hope you have every success you deserve."
Manning later said that writing the letter was cathartic for her and she was glad to receive the apology she never thought she'd get.
SourcePhoto
8

The MMA fighter who challenged an online bully to a fight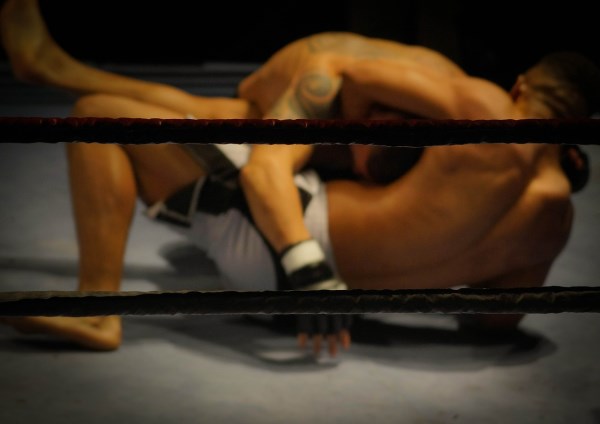 It was probably not the best idea to pick an online fight with an MMA fighter, but that's just what Patrick Martin, a stranger who had been talking a lot of trash to Josh Neer and others on Facebook, did.
Ultimately, Neer became fed up with the insults and threats, and despite being just 5'11'' and 170-pounds, he invited this reportedly 6'6", 270-pound stranger to his gym to settle things once and for all. The guy accepted and, as you'll see in the video below, takes quite a beating.
Martin has since claimed that while this video indeed shows him taking an onslaught of elbows and a cheap kick after the separation, he actually won this impromptu fight. He's also offering Neer a rematch for another shot at a fair fight.
It doesn't look like he won to us, but you be the judge:
SourcePhoto
9

The Grammy Award-winning singer who was bullied for being gay by other members of the gay community
Unfortunately, gay bullying is all too commonplace, but what does it mean when it's coming from members of the LGBT community?
Sam Smith fell victim to taunts after coming out to at age 11 which he endured throughout his teen years, but Sam's "whole world just crashed" when he felt the bullying coming from other gay men.??
When Sam moved to London in his late teens, he decided to go clubbing in Soho. After entering a gay establishment, he heard a gay guy turned to his friend and said something "really nasty." Smith said in his experience, there is not only a lot of homophobia in the gay community, but also a lot body dysmorphia.??
The experience left the "Stay With Me" singer shaken, but his stories will no doubt help teens in similar situations, and so will his music. Smith just released a duet with John Legend of his In the Lonely Hour hit "Lay Me Down" for an upcoming Comic Relief special. The proceeds will go many different projects, including the young LGBT community.
SourcePhoto
10

The girl who bullied her boyfriend into suicide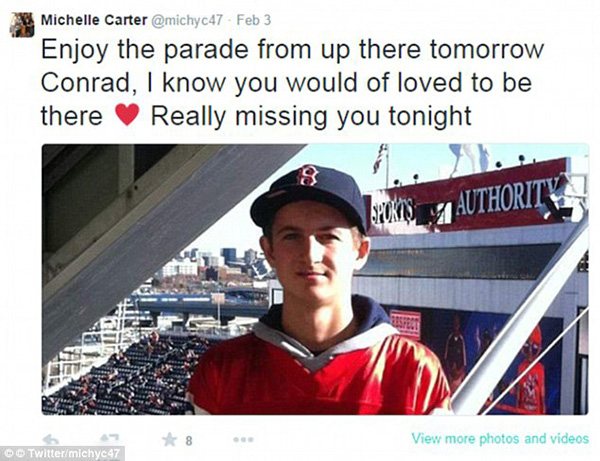 Michelle Carter, 18, was charged in February 2015 with involuntary manslaughter in the death of Conrad Roy III, who died of carbon monoxide poisoning in his truck in Fairhaven, Massachusetts in July 2014
When Roy texted Carter that he wasn't sure he should take his life and had climbed out of the vehicle, she allegedly texted him: "Get back in." It has emerged that she later told a friend: "He got out of the car, and I told him to get back in... because I knew he would do it all over again the next day."
While Carter told friends and family Roy had gone missing and showed her concern for his whereabouts online, texts show she had been in contact with him, encouraging him to take his life the entire time. After his suicide, she took to Twitter to express her remorse, and even started raising money for suicide prevention and organized a fundraising softball tournament.
Carter was charged as a youthful offender, which means her case is open and she could face punishment as an adult if convicted. She is free on bail and is due back in court in April 2015.
SourcePhoto
Related Post viewed by other
9 Replies | Last update 5 days ago |
Last comment timothy200
Thanks for the information 

Thanks for the information

Amazing stories from you people I really appreciated